We are excited to announce our internship program at Ominira Initiative. This opportunity is for individuals who would love to contribute to advancing freedom and prosperity in Africa while acquiring new skills and developing their current skills.
Ominira Initiative is a Non-Governmental Think Tank based in Ibadan, Nigeria with mission to research and advance solutions to Africa's socioeconomic challenges. We execute our mission through strategic policy engagements and utilization of digital media tools including videos, info-graphics, articles and magazines.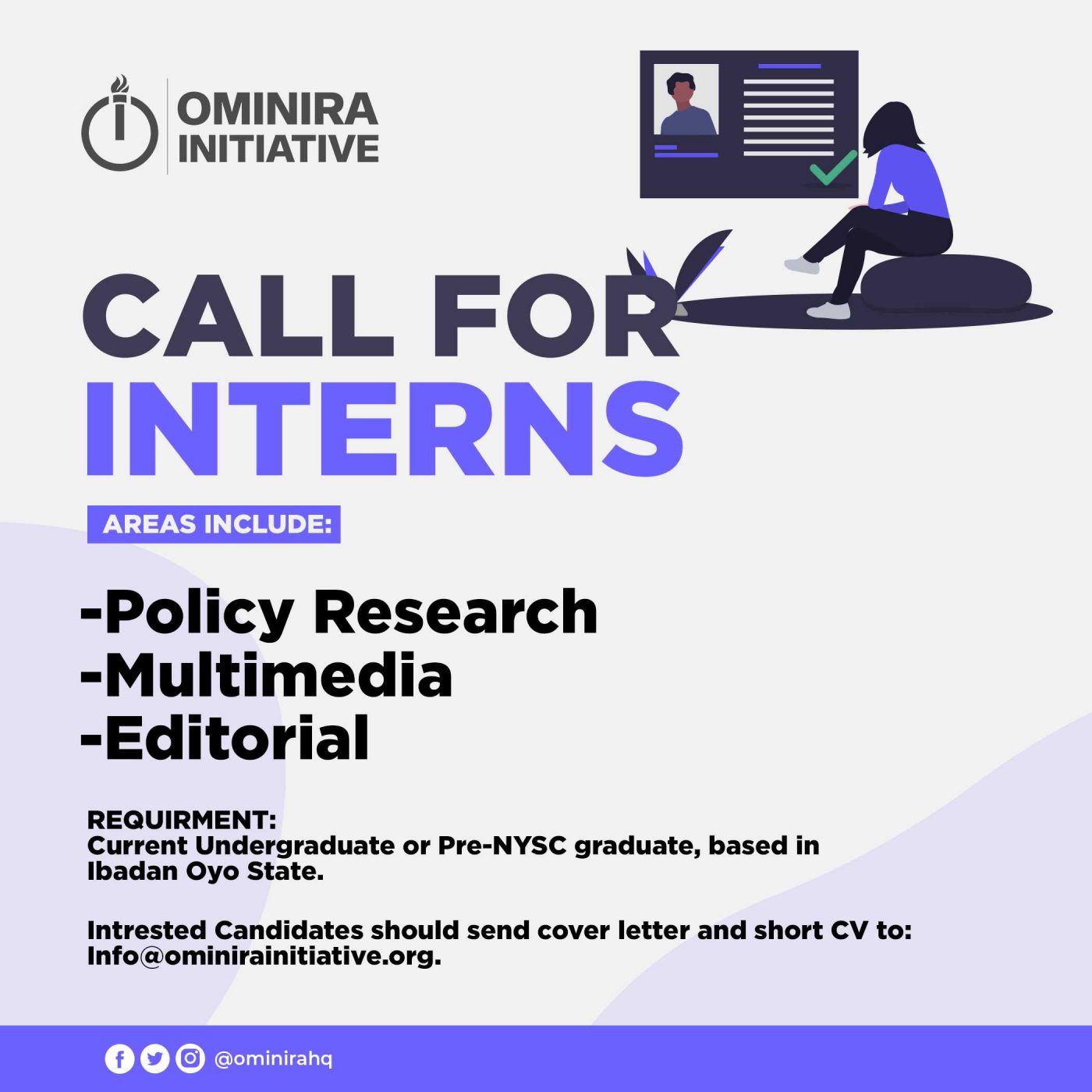 We will be accepting 3 interns for a period of 3 – 6 months. An interested candidate must be a current undergraduate or pre-NYSC graduate based in Ibadan. To apply, please send a one-page CV to info@ominirainitiative.org (and include role of interest in e-mail subject) by 30th September, 2019.
The roles of interest are:
Policy Research Intern
Multimedia Intern; and
Editorial Intern
Please note that this is not a paid internship!