After Nigeria closed its land borders with Benin Republic in August 2019, life became more difficult for cross-border traders, people living in border communities, Nigerian consumers and businesses in Nigeria, Benin and other countries along the gulf of guinea. Some of the reasons given for the border closure were; the need to curb smuggling of rice (and other food items that could be produced locally) into the country, smuggling of subsidized petrol out of the country, and the need to generate more revenue through the seaports.
Nigeria went further by closing its entire land borders to all goods in October. An immediate aftermath of the Nigeria-Benin border closure was a rise in the country's inflation rate. According to the National Bureau of Statistics (NBS), consumer inflation rate rose to 11.24% in September 2019, after falling to a 3-and-half year low in the month before. At that time, there were hopes that the borders will reopen after January 31, 2020, but they remain closed one year after.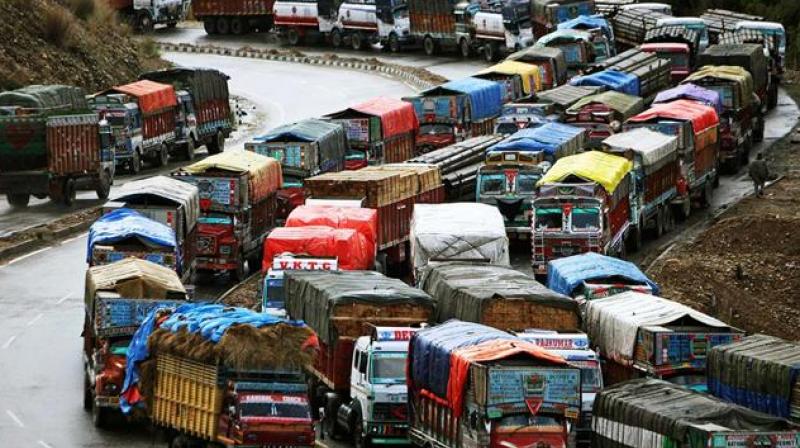 Worsening economic conditions
Before the border closure in August 2019, a bowl of raw rice for example sold for an average of N500. The price went up sharply, and a year after, it now sells between N800 and N900. Only about 57% of the 6.7 million metric tonnes of rice consumed in Nigeria annually is produced locally. This means a supply deficit of about 3 million metric tonnes.
The cost of other food items has also risen, without a commensurate increase in people's average incomes. In fact, the living standard of Nigerians is worse today compared to a year ago. Nigeria's rise in inflation rate (12.56% in June 2020), combined with the latest unemployment rate of 27.1% has tipped it into the 6th most miserable country globally.
For a country with the burden of most people living in extreme poverty, policies that will lead to affordable food, energy and other basic needs are supposed to be a priority for the government.
How viable is local production?
A major reason for the closure was to encourage consumption of locally produced food and save the foreign exchange that otherwise would be used to import food. But at what cost to the people?
Local food production cannot meet demand, and this has led to food price inflation, which has strongly affected consumers. The production capacity of Nigerian rice farmers is limited by several factors, from lack of mechanization and irrigation to credit facilities and cost of inputs. And despite the government's effort to spur production, Nigerian rice farmers still get less from their land compared to other major rice producing countries. This brings to fore the issue of yield. The average rice yields in Nigeria stands at about three tonnes per hectare, which is far lower than the international average of six tonnes per hectare.
Nigeria produces some food and agricultural commodities in abundance. Examples of this are yam, cassava, eggs, cocoa, sesame, etc. The priority of the government should rather be to encourage greater production and export of these commodities that the country is better suited for, while allowing importation of other commodities that Nigeria is not producing, or cannot produce in abundance, so they can be available to consumers at cheaper prices.
A threat to regional trade
Although the border closure has boosted government revenues marginally because more duties are collected on increased goods entering the country through the ports. However, most small-scale traders and businesses which rely on raw materials and other commodities from neighboring countries cannot afford to go through the ports.
Being the biggest economy on the African continent, Nigeria's refusal to reopen its land borders presents a huge barricade to the successful takeoff of the much-anticipated African Continental Free Trade Area (AfCFTA) which is to go into force by January 1, 2021. Nigeria's unilateral border closure also goes against the protocol on the free movement of goods, services and people established by the Economic Community of West African States (ECOWAS).
Nigeria, being a signatory to this treaty, and a major market in West Africa should therefore reopen its borders to allow increased trade and prosperity for people across the region. So far, it is clear that the benefits of the border closure do not justify the costs on Nigerians and people in other countries in the region.
---
This article conveys the views of the author(s) and not necessarily that of the trustees, staff or members of Ominira Initiative.